Your Skin Is Unique: Why Customised Skincare Matters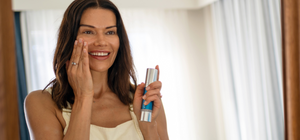 One-size-fits-all might work for stretchy yoga pants but the same isn't true for your skincare routine! 
We look at why understanding your skin type and individual concerns are key to building a customised skincare regimen that delivers your healthiest skin ever. 
Know your skin
Not all products or ingredients, no matter how big they're #trending on Insta, are suited for your skin. 
Investing in products without understanding what your skin really needs may not only be a waste of money and time, but actually make a skin challenge worse. 
Building a customised routine that delivers optimal results all starts with knowing your skin type and the concerns you'd like to tackle.  
The different skin types
Not sure what skin type you have? Here's a quick overview of the 5 types.
Sensitive skin
Skin becomes red, inflamed and you may even feel a burning sensation in reaction to certain ingredients or products - fragrance is a big trigger.  
Skin is often itchy and may also feel dry and tight. Oily skin can be sensitive too. 
Oily skin
Large pores, shiny due to excess oil, prone to acne and congestion. Oily skin can also appear thick and dull looking. 
Dry skin
Dry skin has small pores and produces less oil than other skin types. This results in flaky patches, tightness, and itchiness.
Dry skin has a fragile barrier as it's lacking the protective oil it needs to retain moisture and form a healthy protective shield against external aggressors. 
Extremely dry skin can appear rough and signs of ageing are pronounced. 
Normal skin
Essentially, normal skin is well balanced. It has a healthy flow of oil, fine pores and a strong barrier not prone to reactivity. While you may experience the occasional blemish or dry patch overall skin is hydrated and smooth. 
Combination skin
As the name suggests, this skin type is a combination of oily and dry skin. Larger pores with overactive sebaceous glands are present in the T-zone which becomes shiny while pores are smaller and skin drier in the cheek area. 
Your skin type should form the foundational guide for your core skincare needs. 
Contacting a dermatologist or skin care specialist can help determine your skin type if you're still unsure. 
Skin conditions
Unlike skin types, skin conditions aren't permanent. They are temporary changes in the skin that can be triggered by a range of factors from hormonal changes during pregnancy, and menopause to dietary imbalances, stress and sun exposure. 
Common skin conditions include:
Dehydration

Blackheads and white heads (non-inflammatory acne)

Ageing concerns like wrinkles, fine lines, and sagging.

Temporary dryness - usually triggered by

seasonal changes

.

Dullness
Inflammatory conditions include:
Psoriasis

Eczema 

Rosacea

Cysts and nodules (inflammatory acne)
Some skin types are more prone to certain skin conditions. For example, sensitive skin may be prone to rosacea and oily skin to acne and breakouts.
Building a customised routine
Step 1: Get the daily basics right
Cleanser, moisturiser, and broad-spectrum SPF
Every great skincare routine, no matter your skin type is built on 3 core daily products: cleanser, moisturiser, and broad-spectrum SPF. 
These basics should be guided by your skin type although as a good general rule, all skin types will benefit from a gentle cleanser rather than one that strips the skin of its natural oils and moisture.
Step 2:  Add a serum/s to treat specific skin conditions
Serums are your not-so-secret weapon to tackle specific skin concerns. 
Rich in active ingredients, serums have a smaller molecular structure than other products, like face oils and moisturisers, that allow them to penetrate deeper into the skin.
Serums are designed to target skin conditions such as;
Premature ageing concerns - fine lines, wrinkles, sagging skin

Dehydration 

Dryness

Pigmentation and dullness

Inflamed, red skin
For example, you might have an oily skin type with signs of hyperpigmentation (skin concern). 
In addition to your core products formulated for oily skin (cleanser, moisturiser and SPF) you could add a brightening serum to specifically address hyperpigmentation. 
Or, you may have sensitive skin with a weak barrier and prone to redness.
In this case, you could choose a serum with active ingredients designed to strengthen the skin barrier, such as niacinamide and Vitamin E, and target redness. 
Karinda Custom Bioactive Serum
We're thrilled to introduce Karinda's new Custom Bioactive Serum.
An individual high potency serum formulated specifically for your skin!  
Containing powerful bioactive ingredients, including Australian native botanicals, the potent serum will target your current skincare needs and concerns.
No added thickeners or fillers, only pure active goodness.
Simply complete our skincare questionnaire to tell us more about your skin and concerns. Based on your answers, Tricia, our Karinda founder and skincare expert, will carefully craft your very own Custom Bioactive Serum. 
Step 3: Face oil
The right face oil blend can deliver fabulous results for your skin. Face oils can; 
Increase moisture

Strengthen the skin barrier

Improve the appearance of fine lines and wrinkles

Balance oil production

Address uneven skin tone and scarring
Once again, it's all about knowing what face oil is right for your skin type.
Coconut oil, for example, is highly comedogenic (pore-clogging) and isn't a good fit for oily skin with large pores. 
On the other hand, jojoba oil is a great choice for oily skin as it's lighter, non-comedogenic, and can help regulate sebum production. 
You might like to read more about the most beneficial oil for your skin type in Face Oils - The Ultimate Guide.
Step 4: Weekly treatments: Exfoliate and mask 
How often you exfoliate and use a face mask also depends on your individual skin needs, skin type and the type of product you're using. 
Masks
Different types of face masks include clay, charcoal, gel, cream, and sheet masks. 
Cream masks are generally well suited to dry, mature, and sensitive skin. 

Clay and charcoal masks do a good job of regulating oil and helping detox oily, congested and breakout-prone skin. 

Inflamed skin may benefit from the cooling texture of a gel mask.

Sheet masks are usually rich in active ingredients and can be chosen depending on your skin concern. 
Exfoliants
There are two types of methods you can use to exfoliate your skin; chemical (acids and enzymes) or physical scrubs.
Chemical exfoliants work by dissolving the dead cells while physical scrubs must be massaged into the skin to remove build-up.
Chemical: Alpha hydroxy acids (AHAs) including glycolic and lactic acid and beta hydroxy acids (BHAs). Fruit enzymes are also a common chemical exfoliant.
Physical: Face scrubs or exfoliating 'tools' like a cloth or brush. 
Using the wrong type of exfoliant can cause micro-tears in your skin barrier and leave skin reactive and raw. One of the biggest culprits of a damaged skin barrier is excessive exfoliation. 
Always choose an exfoliant suited to your skin type and introduce it slowly into your routine. 
We're here to help with all your skin related questions so reach out if you need a hand! Get in touch with our team on customercare@karinda.com or send us a DM on Instagram or Facebook. 
Leave a comment
Comments will be approved before showing up.
---
Also in News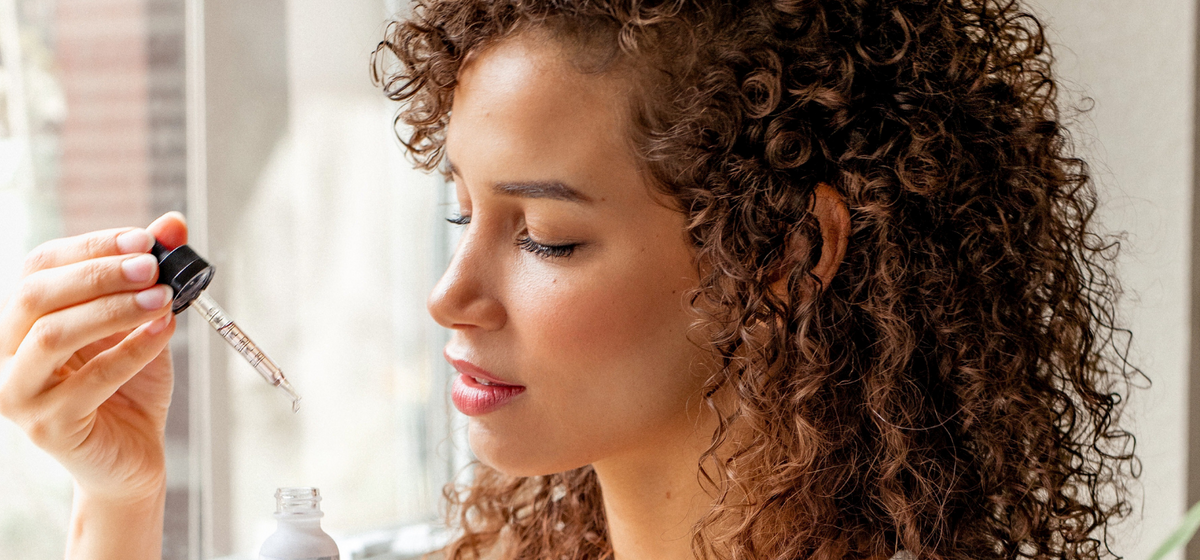 Are you committing these skin sins? We reveal the 3 skincare mistakes you don't want to make.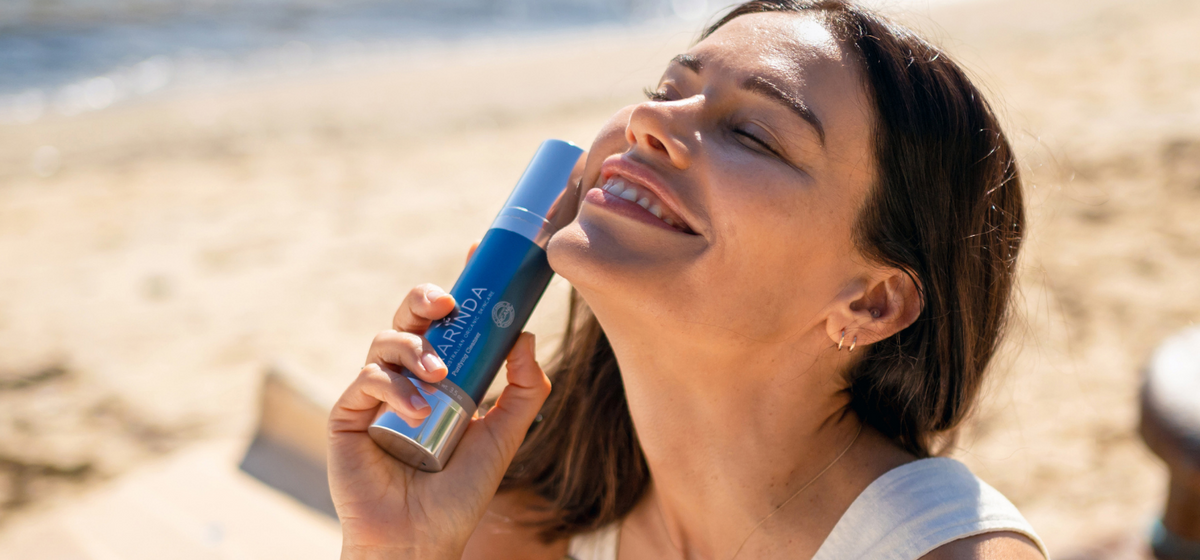 Does a higher percentage of an active ingredient mean a skincare product is more effective? Not necessarily. We explain why.
Natural, creamy, and heaven for dry skin, Shea butter has been revered for centuries for its medicinal and skin care purposes.