Active Ingredient Percentages: What You Need to Know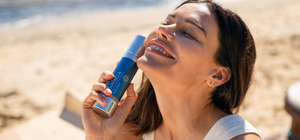 Marketing hype runs wild in the skincare industry and, recently, there seems to be a growing buzz about the percentage of active ingredients. Some skincare brands are touting the high concentration of active ingredients as a key selling point for a product - particularly serums.
But does a "more is better" approach apply to active ingredients? No, not necessarily.
While active ingredients play a central role in effective skincare, it's not as simple as choosing a product with the highest percentage.
We take a look at why an "impressive" percentage doesn't automatically translate to better results and what to look for when choosing an active ingredient instead. 
Why "percentage chasing" isn't the most effective way to select skincare
Making choices between products based only on the percentage of an active ingredient isn't necessarily the best way to select your skincare. It may even do your skin damage. 
In many cases a higher percentage isn't better, it's just…. higher. You'll often pay more for this higher percentage but it doesn't always translate to better results. 
Most active ingredients have very specific research-backed percentage ranges in which they deliver their best, most effective work for the skin.
Increasing these percentages doesn't mean the product will always deliver a superior result to a product with a lower percentage. Depending on the formula, some products with high concentrations may actually be less effective or lead to irritation and inflammation.
Let's take a look at 4 key active ingredients you'll commonly see in skincare products, especially serums, and their recommended percentage ranges. 
Niacinamide - Vitamin B5
Purpose: Barrier strengthening, and moisture promotion.
Percentage range: 2.5% - 5%
Hyaluronic Acid
Purpose: Hydration.
Percentage range: 1% - 2%
L-ascorbic acid (LAA)
This is the chemically active, synthetically produced form of Vitamin C most commonly used in skincare.
Purpose: Brightening, collagen promoting, protects against free radical damage.
Percentage range: 5% - 15%
"From a clinical point of view, it is important to note that the efficacy of the Vit. C serum is proportional to the concentration, but only up to 20%." - Vitamin C in dermatology, Indian Dermatology Online Journal 
There are also natural plant sources of Vitamin C. Stick with us, we're covering plant-based vs synthetic active ingredients in a moment!
Retinol (a Vitamin A derivative)
Purpose: Anti-ageing benefits
Percentage range: 0.01% to 2%. The percentage depends heavily on how well your skin can tolerate retinol and how long you've used it. 
A side note on retinol; it can be extremely irritating for certain skin types and during the introduction phase while your skin adapts. Bakuchiol is a natural alternative to retinol, offering exceptional anti-ageing benefits without the irritating side effects associated with retinol.
The bioavailability of an active ingredient matters more than the percentage 
Bioavailability refers to how an ingredient is absorbed into the skin without destroying or breaking down its effectiveness. It's all about getting an ingredient where it needs to go (deep into the dermis) while it's still potent enough to take action! 
Put simply, ingredients with little to no bioavailability have minimal effect on the skin, even in high concentrations.
For example, a Vitamin C serum may be formulated with 15% concentration. 
However, if the bioavailability of the Vitamin C is poor and not formulated to protect its stability it may only be absorbed into the top layer where it won't do much good. Skin transformation happens deep within the cells. 
Or, if it does penetrate deeply into the skin, much of its effectiveness might be lost before it gets there.
Either way, it's not going to deliver a potent result, despite the high percentage.
The other ingredients in the formulation matter too. Some actives work best as a team, for example, Vitamin C and E which work in tandem to undo the damage caused by UV rays.  
Poorly formulated products with high percentages won't deliver a better result than lower percentages, higher bioavailability and smart formulations.
Synthetic vs natural active ingredients
Karinda formulations are focused on including the most potent natural active ingredients with high bioavailability to deliver the best results.
The percentage of a synthetic active ingredient shouldn't be used as a benchmark for the percentage of a natural active ingredient.
For example, we use a bioactive extract of Kakadu Plum, the world's highest source of natural Vitamin C, in our Rejuvenation Serum. We use the ideal concentration of this wonderful extract for an impressive visible effect on the skin.
If you were to "percentage compare" our serum with a synthetic Vitamin C (L-ascorbic acid) it's not comparing apples to apples, so to speak.
The bioactive extract of natural Kakadu Plum is superior in bioavailability and efficiency to synthetically produced molecules. 
Aside from the incredible Kakadu Plum extract, the other botanical ingredients with active compounds we use in our plant-powered Karinda range include:
Quandong: Packed with phenolic acids which work to ever so gently exfoliate the skin to reveal a brighter complexion and contain antimicrobial, antioxidant and anti-inflammatory properties.
Finger Lime Caviar: Has an impressive vitamin C content helping boost collagen, the skin's building blocks to reduce the look of fine lines and wrinkles.
Snowflower - Tea Tree Extract: Catechins and Kaempferol are key antioxidants found in this extract which together reduce skin photoaging; the skin damage caused by prolonged sun exposure.
Mountain Pepper: With potent antioxidant powers, the flavone glycosides, chlorogenic acid, rutin and anthocyanin in this Australian native extract work to strengthen cells, counteract free radical damage and balance the skin. 
You can read more about these impressive Australian botanical extracts here. 
If you have any questions at all about the performance and percentage of the ingredients in our range, we'd love for you to reach out.
Contact the team at customercare@karinda.com or send us a DM on Instagram or Facebook. 
_______________________________________________________________________
References
Final Report of the Safety Assessment of Niacinamide and Niacin1 (International Journal of Toxicity)
https://journals.sagepub.com/doi/10.1080/10915810500434183
Final Report of the Safety Assessment of L-Ascorbic Acid, Calcium Ascorbate, Magnesium Ascorbate, Magnesium Ascorbyl Phosphate, Sodium Ascorbate, and Sodium Ascorbyl Phosphate as Used in Cosmetics1  (International Journal of Toxicity) 
https://journals.sagepub.com/doi/pdf/10.1080/10915810590953851
Final Report of the Safety Assessment of Hyaluronic Acid, Potassium Hyaluronate, and Sodium Hyaluronate (International Journal of Toxicity)
https://journals.sagepub.com/doi/10.1177/1091581809337738 
How Much do We Really Know About Our Favourite Cosmeceutical Ingredients?
https://www.ncbi.nlm.nih.gov/pmc/articles/PMC2921764/    
Vitamin C in dermatology (Indian Dermatology Online Journal)
https://www.ncbi.nlm.nih.gov/pmc/articles/PMC3673383/
Polyphenols as active ingredients for cosmetic products (International Journal of Cosmetic Science) 
https://onlinelibrary.wiley.com/doi/pdf/10.1111/ics.12218
Leave a comment
Comments will be approved before showing up.
---
Also in News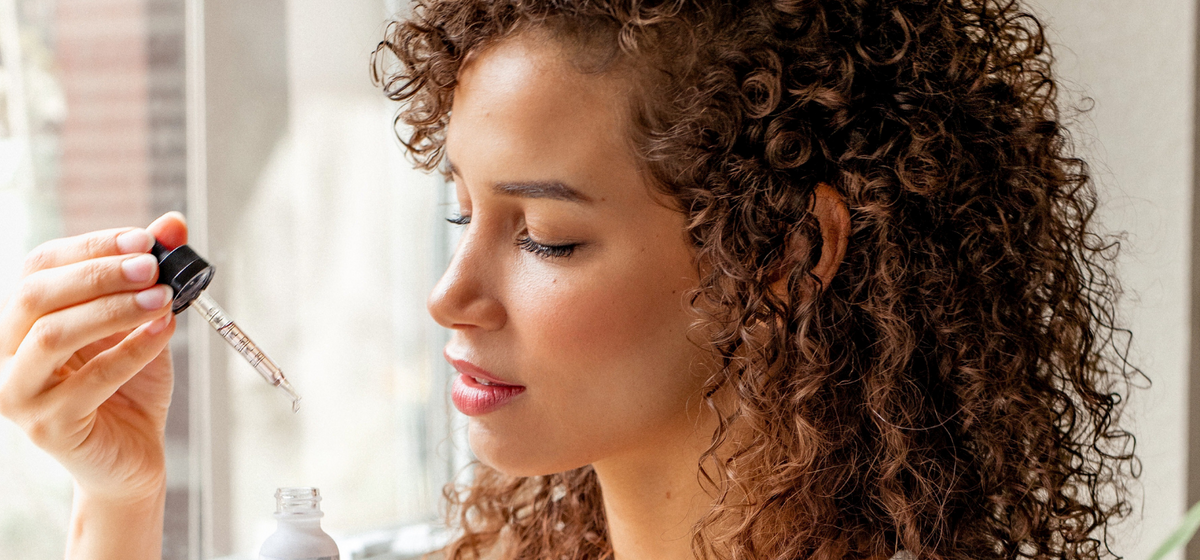 Are you committing these skin sins? We reveal the 3 skincare mistakes you don't want to make.
One-size-fits-all routines doesn't work for skincare. Our guide to building a customised skincare routine that delivers your healthiest skin ever!
Natural, creamy, and heaven for dry skin, Shea butter has been revered for centuries for its medicinal and skin care purposes.