Best skincare ingredients to care for mature skin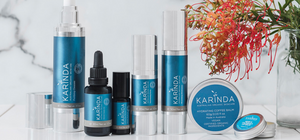 Are the signs of ageing creeping in?
A few lines here, a wrinkle there, sun spots that seemed to have appeared overnight, and dull, dry skin? We've put together some of the best ingredients to care for mature skin and help keep your complexion healthy, firm, and bright for longer. 
Improve hydration and target dryness
As we age, our skin can't retain moisture like it once did which leads to a loss of firmness, fine lines, and overall dullness. To combat these concerns, focus on including deeply hydrating ingredients in your mature skincare routine. 
Hyaluronic acid
Famous for its ability to hold 1000x its weight in water, hyaluronic acid is a humectant known for its rapid hydration benefits. 
This natural ingredient works by drawing water deep into the cells to help skin retain moisture for a more rejuvenated, hydrated appearance.
Sodium Hyaluronate
Like hyaluronic acid, sodium hyaluronate is a hydration powerhouse with the ability to also hold up to 1,000 times its own weight in water. 
The difference between the two is sodium hyaluronate's smaller molecular structure allows it to penetrate deeper into the skin than hyaluronic acid. 
We use Sodium Hyaluronate in our Rejuvenating Serum
Glycerin
Also known as glycerol, glycerin is a naturally occurring compound found in plant and animal fats. It is a humectant ingredient, meaning it can attract moisture from the atmosphere to the outer layer of the skin and seals it in. 
Softening and moisturising the skin, it helps diminish the look of fine lines and wrinkles and skin appears smoother and more supple.  
Strengthen the skin barrier
A strong, well-functioning skin barrier is the hero of healthy, fresh-looking complexion. 
The skin barrier is the outermost layer of skin cells, also known as the stratum corneum, and the matrix of lipids (ceramides, cholesterols and fatty acids) that bind those cells together. 
A healthy skin barrier helps keep the good things in your skin - for example, moisture - while keeping out what can damage your skin - like bacteria. 
It can become weakened by ageing, genetics, and environmental stressors so keeping your skincare routine topped up with barrier strengthening ingredients is a must. 
Vitamin E
Vitamin E—or tocopherol, as you'll often see it written on ingredients labels -  is an antioxidant that defends your skin against free radical damage. 
So, what can vitamin E do for your skin barrier?
Because it's a fat-soluble vitamin, it can penetrate deeply into your skin and help preserve the lipid matrix. Vitamin e also heals any damage - ie, cracks in your skin barrier - by sealing between the cracks to help prevent moisture from escaping. 
You'll often find vitamin E paired with vitamin C in product formulations. Together, they're an anti-ageing A-team protecting your skin from UV damage while promoting healthy skin-cell turnover. 
We use Vitamin E in our Sacred Youth Oil and Hydrating Coffee Balm
Niacinamide
There is evidence that niacinamide, a form of vitamin B3, can boost the production of ceramides - which, as we mentioned earlier are crucial for maintaining the skin's protective barrier. 
This improves the skin's ability to retain moisture which in turn minimises age-related concerns such as dryness, wrinkles, and dullness. 
Antioxidant protection and collagen production
Your skin at 40 doesn't function the way it did in your early 20s.
Unfortunately, the good things slow right down; like collagen production and the rate of cell turnover. 
Look for products that include ingredients to stimulate these two important functions that keep skin ageing beautifully.
Vitamin C
Vitamin C is considered by many to be the holy grail of skincare ingredients. 
There's so much this workhorse of a vitamin can do for skin and it's absolutely essential for the healthy production of collagen. Vitamin C stimulates the synthesis of the collagen - the structural protein that gives our skin shape and support. 
It's a powerful antioxidant, that helps neutralise the damage done by free radicals that cause oxidative stress to skin and leads to signs of ageing. 
We use Kakadu Plum (the most potent natural source of vitamin C) in our Rejuvenating Serum, Nourishing Moisturiser, Purifying Cleanser and Sacred Youth Oil. 
Rosehip seed oil
Powerful antioxidants inhibit free radical damage which can lead to the premature appearance of fine lines and wrinkles. 
With high concentrations of vitamin A, B1, B2, B3, and K, it possesses exceptional skin healing and regenerative properties. 
Rosehip fruit oil boosts collagen production, delivers hydration and its rich vitamin C content helps to brighten and smooth a dull, uneven complexion. 
We use Rosehip Seed Oil in our anti-ageing Sacred Youth Oil. 
Davidson Plum
Australian native superfruit, the Davidson Plum is brimming with phyto-active compounds (chemical compounds produced by plants) that deliver natural solutions to slow the signs of ageing. 
It improves collagen production while the high antioxidant content helps fight free radicals.
We use Davidson Plum extract in our Rejuvenating Serum 
Brighten and improve the appearance of age spots and hyperpigmentation
Dullness, liver spots, and hyperpigmentation are common signs of skin ageing that result in an uneven, tired-looking complexion.
But it doesn't have to be that way - not if you include skin brightening and smoothing ingredients in your daily routine. 
Alpha Hydroxy Acids (AHAs)
Alpha hydroxy acids are derived from fruit and milk sugars and act as an exfoliant for the skin.
There are different types of AHAs including glycolic acid, lactic acid, malic acid, citric acid, and tartaric acid.
They work by "ungluing" the dead skin cells from the top layer of skin and making room for regrowth of new skin.
With time, skin appears fresher and more refined diminishing the appearance of uneven skin tone and hyperpigmentation. 
Kakadu Plum
The highest natural source of vitamin C, Kakadu Plum possesses outstanding skin brightening capabilities to target age spots, hyperpigmentation, melasma and general dullness. 
It also contains vitamin E, zinc, iron, folate, and lutein - all beneficial for skin health. As we mentioned earlier, when vitamin C is teamed with vitamin E - they're a skincare force to be reckoned with.
We love the Kakadu Plum! It's the hero ingredient of the Karinda range and included in our Rejuvenating Serum, Nourishing Moisturiser, Purifying Cleanser and Sacred Youth Oil. 
If you have any questions about your skincare routine, our team is here to help! Leave us a comment below or get in touch on
customercare@karinda.com.
Leave a comment
Comments will be approved before showing up.
---
Also in News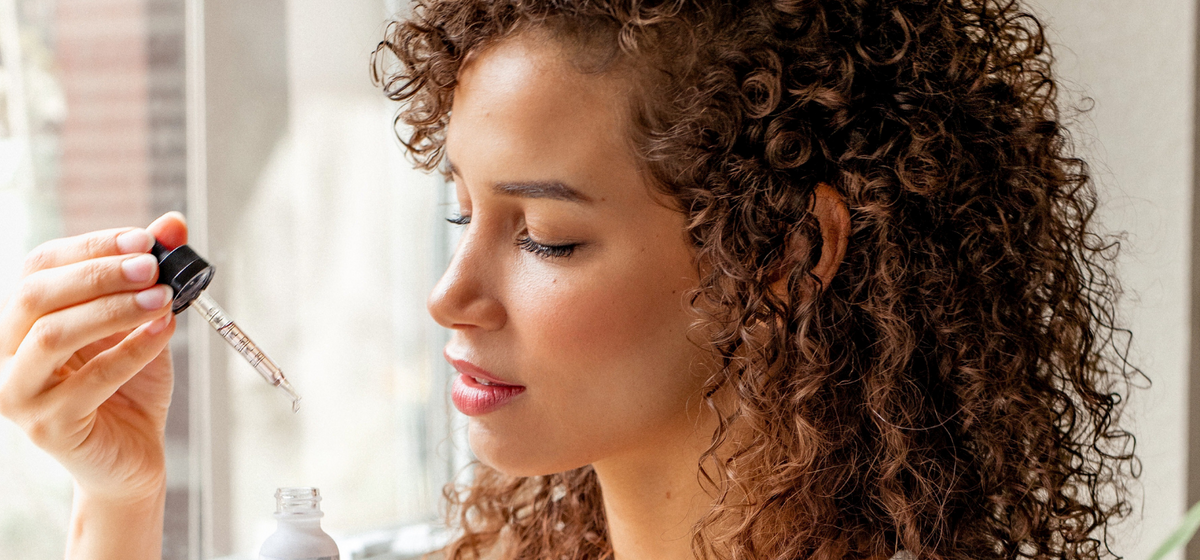 Are you committing these skin sins? We reveal the 3 skincare mistakes you don't want to make.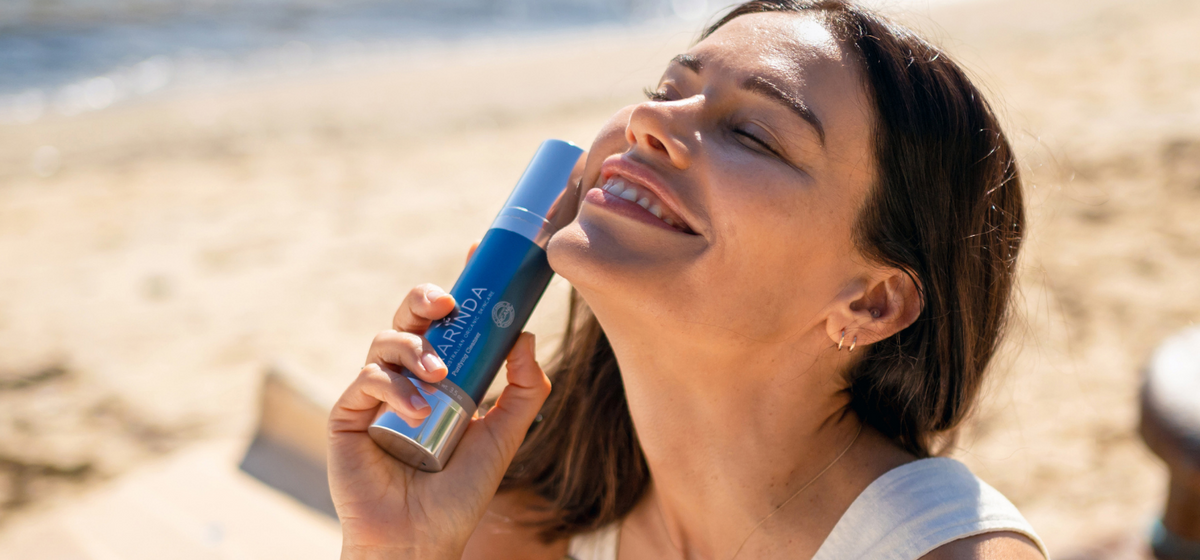 Does a higher percentage of an active ingredient mean a skincare product is more effective? Not necessarily. We explain why.
One-size-fits-all routines doesn't work for skincare. Our guide to building a customised skincare routine that delivers your healthiest skin ever!